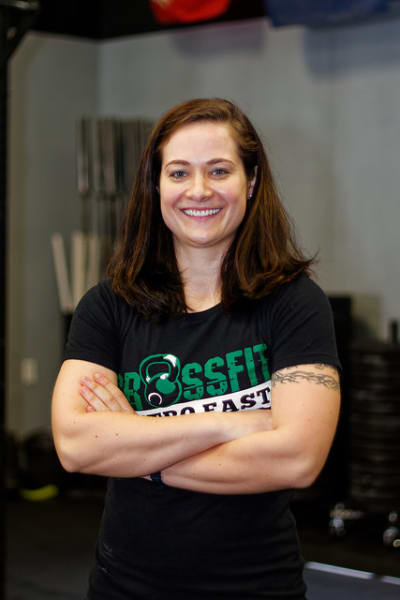 Millie Patterson
Millie Patterson is a Level One CrossFit Coach and our Head Nutrition Coach at CFME.
Millie spent four years as a CrossFit athlete while living in Virginia. It was there she came to value all that the community had to offer, and made it a goal to eventually coach and educate others. Her passions especially lay in helping post-partum women pursue their fitness goals and help them recognize and resolve any possible issues.
Millie and her husband, Travis, have one daughter, Nora, who is 2 years old. Having a young child is why she is also especially passionate about coaching CrossFit Kids. She wants to encourage and help children of all ages develop a strong fitness base and educate them about healthy eating habits.
Outside of the gym Millie enjoys spending time with her family, hiking, and always enjoys reading a good book. Her family also includes three cats and two dogs. Millie has an Associates in Applied Science in Veterinary Technology, and is a Licensed Veterinary Technician.