Measure Your Success With Precision Using Our InBody Scanner System
Our InBody Analyzer measures your body composition and displays it on an organized, easy-to-understand Result Sheet, which gives you a detailed analysis of where your fat and muscle are, where your body water levels are at and is a guide to help you achieve your goals: whether that is shedding a few unwanted pounds or a complete body transformation.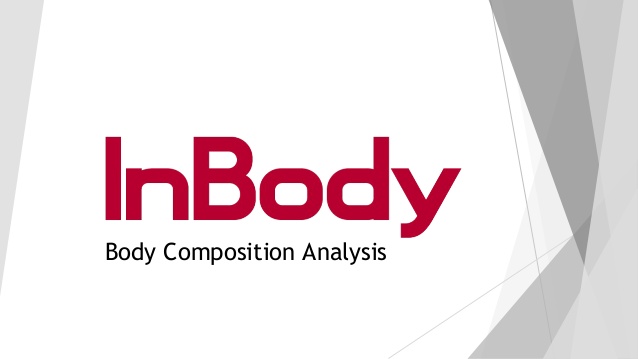 InBody participants may schedule a private 15-30 minute appointment with one of our qualified body composition professionals to perform their quick InBody test and results analysis on our schedule below. Participants will learn what their test results mean for them as well as be able to discuss action steps moving forward. Individual client results are stored securely under your unique client ID right on the InBody so repeat testers can see progress over time.
We recommend those interested in body maintenance should test at least every 3 months. Individuals with more specific fat loss or muscle gain goals should test every 4 weeks.
Know What You Are Made Of
CrossFit MetroEast utilizes the InBody Body Composition Analyzer to effectively evaluate what a client's body is really made of. This in-depth analysis allows us to accurately determine a client's goals for weight management, proper caloric intake, and training plan in a matter of minutes.
Body composition analysis is essential to completely understand health and weight as traditional methods of assessing health, such as BMI, can be misleading. Going beyond your bathroom scale, body composition analysis breaks down your body into four components: fat, lean body mass, minerals, and body water. To better understand body composition and why it's important to your health check out the video below.
What Sets InBody Apart?
The InBody line of body composition analyzers is an advanced, accurate and precise line of BIA devices because of InBody's four core technologies.
To learn more about InBody technology and how they provide your results, visit InBody's TECHNOLOGY PAGE for a complete breakdown of the process.
Schedule Your InBody Scan
We recommend scheduling your scan at a time when you have not eaten or exercised at least 2 hours prior to maintain the validity of your results. Appointments range between 15-30 minutes depending on how in-depth your results interpretation goes and must be scheduled at least 24 hours in advance. CrossFit MetroEast members receive InBody scans at a discounted price of $39.
Non-Members can purchase tests for $55. **Please know this does not register you for any sort of membership requirements – this is strictly to purchase and register for your InBody test.
If you're ready to try out the InBody scanner system for yourself, just fill out the short form on your screen to get started.
At CrossFit MetroEast, we're helping men and women all across Belleville track their progress like never before. You could be next.